YAVAPAI REALTY, LLC, founded in 1973, is a well-established Real Estate business in the Sedona-Verde Valley, Arizona. Lead by Esther Talbert, YAVAPAI REALTY is small hands on company with many years of experience, education and focus to provide results with excellence; handling over 2,000 transactions during her career starting in 1968.
PROVIDING A STANDARD OF CARE ~ limiting liability through awareness. YAVAPAI REALTY provides the fiduciary needs and duties of the clients, dealing fairly and honestly with all parties to a transaction is the focus.
Esther is an expert in her field and is well versed in Real Estate values and growth throughout Sedona-Verde Valley & Central Arizona. Her extensive knowledge includes investment real estate, large land, tax trades and commercial real estate acquisition and sales, as well as residential real estate sales both existing and new construction with a focus on energy efficiency and green implementation has been a stay for many years.
Professional Counseling & Recommendations
Considering the needs of the client.
Providing options and referrals to other Professionals as needed.
Recommending solutions and an action plan.
Proven experience and expertise.
Yavapai Realty, LLC
"QUALITY SERVICE FOR THE CLIENT"
It has been a true delight & pleasure living and providing service in the Sedona-Verde Valley for many years! I have met so many interesting and wonderful people and have learned a lot from many of them over the years just helping them. Every time I go on a wonderful vacation somewhere and then come home again I thank God that I live in such a clean environment and a wonderful-beautiful place, the Sedona-Verde Valley. In an hour you can be in a whole different environment in the cool pines and the latest conveniences, including fine education and entertainment – plus the best shopping anyone could ever want and be back home in an hour!
Reaching out to network and learning from other Professionals and Colleagues has been enriching and rewarding. Most of all, it has helped my clients to reach their goals and a positive end result!
You may call for an appointment at the Yavapai Realty office (928) 634-5546 or Esther Talbert's cell (928) 254-0525. Whether buying, selling or trading, I will be pleased to talk with you about your real estate needs and goals.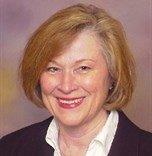 Esther Talbert, Broker
Phone: 928-634-5546
Fax: 928-634-9353
Designations
rCRMS (Certified Risk Management Specialist)
CNE (Certified Negotiation Expert)
CDPE (Certified Distress Property Expert)
Green Member, Green Resource Council
Member: SVVAR, NAR, AAR, Cottonwood Chamber of Commerce