"A Deeper Look"

Proposed Sedona Verde Valley National Monument Status– AZ
Proposed National Monument –APPROX. 160,000 Acres of Wilderness, Scenic and National Forest LANDS surrounding 25,000+ Acres of Private Lands, to include Sedona, VOC and close by properties, plus 2 state parks & a fraction of state Land.
Impacts & Challenges~
Access to private lands within a National monument.
Impact on private lands bordering designated National monuments.
Tourists, existing roads, traffic, added visitors, community, Coconino Forest usage, and property values, positive and negative aspects of growth.
Usability of the land– for recreation, walking, biking and jeep tours.
Another layer of US Government overlay with monument status vs current national forest, scenic & wilderness lands.
Other designated monuments and what has occurred there, in AZ, and close to us.
What kind of US $$ has been provided to sustain these lands vs. what was provided prior to Monument Status.
What has the US Govt. done with monument status in order to protect the lands in Arizona?
How monument status may change the way we enjoy the National Wilderness & Forest as it is being used now under current management.
What impact the two (2) state parks and some state lands have will have within national monument and private lands located within the boundaries of the proposed national monument.
The impact on county government and how it serves these areas now vs monument status.
Schools and colleges that are possible within the current status of Govt. or State lands may be lost with the change.
How the AZ State and the county budgets may change for this area with monument status.
Could this area turn into a National park from monument status? How national park status would bring additional restrictions for the intended overall purpose.
Water -This proposed area encompasses some of the head waters of the richest water resource in the State of AZ – and water rights seem to be a real issue here and mineral rights.
Mining – affects with the change and more. What is the AZ legislation doing about the recent monument designations in AZ and the Western States?
For more answers, RSVP for the Public Forum "Pros an Cons" Sept 21, 2pm to 5 pm at gmiller@stewartaz.com.
National Monument Purpose–
To protect, set aside and preserve lands, water, minerals and wild life.  Lands are chosen because of their special beauty and for the purpose of researching ancient history and
cultures with preservation and conversation emphasis. Extra protection provided from terrorist attacks in these areas once they are a National monument or Park.
The SVV Red Rock National monument seems to be stand alone and unique in the history of the US as it relates to its location; surrounded within a thriving tourist city, contiguous to, and close by a community of around 80,000 people collectively.  Monument status is more appropriate in remote areas as its intended purpose and management plan is to keep people off of it and preserve wildlife, antiquities and natural resources.
 "The Antiquities Act of 1906" was created to allow the President to designate huge amounts of acreage into National monuments with no State congressional input or review.   More Here…
There is quite a bit of ambiguity in this Act which allows for National monument designation and has posed much controversy in its nature of definition, or lack thereof.
Although the initial intention may have been good, over time present issues and unchecked authority have brought about a bigger and different picture:  one where the US Government's Management Plan of National Monuments is aimed at setting aside these vast lands for public use, reserving water, mineral entitlements, and general preservation for the Western part of the United States in keeping them protected from enterprise, public recreation, hunting, ranching, mining, driving, roads, extension of utilities and more.  The Management Plan seems to exclude preserving the rights and liberties of the average citizen who is a resident and has enjoyed these lands for years.
The US Government seems to have a larger plan and scope- Key points are to preserve water, wildlife, antiquities and ancient history by preservation and control.  These targeted areas are vast and many in the Western United States; some of which have been entitled already and ongoing.  Water rights, minerals and lands are given over to public lands and the entitled senior rights become public for the US Government under Monument designation.
Arizona, as it relates to the US, has one of the smallest amounts of private land (only 18.3%); the rest is State or Government owned or controlled.   A substantial part of the funding for these public lands is coming from the 18.3% of privately owned property.  In Arizona, the percentage of private lands is continuing to decrease and is transferring into more public lands.  The State of AZ is having difficulties balancing their budget and many important programs are suffering, including education and schools as a result.
We have a proposed National monument before us in the Sedona-Verde Valley AZ. Encompassing around 160,000 acres, half of which is presently National Wilderness areas, scenic areas, special wetlands,  two (2) state parks, a bit of state land and huge amounts of private land, all within its proposed boundary.  Nestled up against one of the 15 most visited cities in Arizona.  Sedona is number 5.  More Here…
A significant amount of its proposed boundaries abut the Sedona city limits, stretch out to the Village of Oak Creek's commercial and residential property boundaries and encompass unincorporated private lands nearby. In researching most of the National monument and Parks, none seem to be so close to the city limits or a town but rather isolated from them.
The implications and impacts that would affect the hustle and bustle of a city with a huge tourist center are paramount in the decision making of such a proposal.  The use of our Forest, as we know it today, will change and fees will go up and funnel through the US Federal Government (just like the Grand Canyon National Park) and some will flow back to us, here.  Many times, funds collected are spent for other things than intended.
Sedona's life's blood is tourism – because of its beauty – around 3.5 Million visitors come yearly to see this area and enjoy.
Presently the Coconino National Forest in conjunction with the Red Rock Ranger District manages a vast amount of the area, along with the help of local preservation and grant raising local groups and the county and cities plus the community collectively.   Tourists enjoy wonderful walking trail systems, biking, weddings, and beauty to behold.
A New Deal~
Existing laws that are in place with National Monument Status
National Monuments and Icons Sector-Specific Plan 2010–  An Annex to the National Infrastructure Protection Plan (NIPP) provides the unifying structure for the integration of critical infrastructure and key resources (CIKR) protection efforts as part of a coordinated national program.
The National Monuments and Icons (NMI) SSP describes a collaborative effort among the various Federal Government agencies to have equities within the NMI Sector and will result in the prioritization of protection initiatives and recommendations investments within the NMI Sector as a whole.
NATIONAL MONUMENT NEPA COMPLIANCE ACT
In a speech in Congress by Rep. Don Young (R-AK), on Sep 24, 1999, he asks, "Why does the President of the United States have the prerogative to make a small in holder, in my state, owning just 20 acres inside a 6-million-acre park, pay hundreds of thousands of dollars to conduct extensive NEPA studies (on behalf of the Park Service) just to have access to his property? How can he justify this at the same time the public–American citizens–cannot ask for these studies when millions of acres of land are about to be declared a monument?"  More Here…
No city or town has ever been landlocked inside a National monument-   The needs of a busy city are incongruent with the restrictions of a National monument.  Studies of the economic impact of National monuments on an area have stated that, "land locking a national monument may not be legal;" no one is sure as it has never been done. Real issues are water, sewer, power, roads, insecticides, herbicides, firefighting all of which may become a point of contention and may be banned or require EIS and NEPA studies costing millions of dollars.  If so we will be forced to pay for those studies, even on private land.  It would be rare that any new utilities or roads are ever allowed in a national monument and repairs may require NEPA studies.
National monuments have turned into national parks later- Property rights; a National monument is a federal parkland or conservation unit. Should a national monument become a national park?  Federal parklands are much more restrictive than the US Forest.  Case law shows in the last twenty years that the government uses the property clause of the U.S. Constitution to restrict what one can and cannot do on their own private property near federal park lands and you may be required at any time to perform a NEPA Study or an EIS Environmental Impact Study.  These studies cost between hundreds of thousands or even millions of dollars and take years to perform.  You may have any kind of restriction imposed upon your private land if any species of wildlife enters your area; our area is home to near-endangered animals.
The National monument will have a directive to protect wildlife and this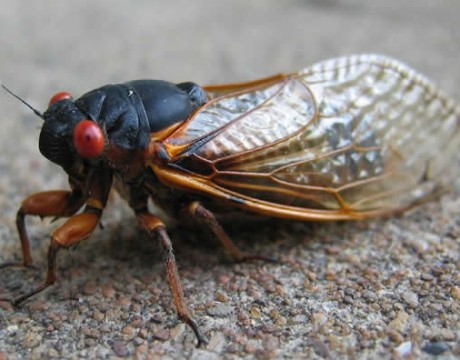 includes insects.
When a park land locks private property those properties are called "in holders."  In this case Sedona and VOC homes would be landlocked inside a federal park.
The US Property Clause
The Property Clause of the U.S. Constitution states that "Congress shall have power to dispose of and make all needful Rules and Regulations respecting the Territory or other property belonging to the United States …" (Article IV, Section 3, Clause 2).
The U.S. government owns 30% of the land within its territory, and a far higher percentage in western states. In Nevada, the U.S. government owns over 80% of the land.  More Here…
New layer of control over private property- We now have counties and city municipalities in the form of the Local Land Use Program Administration, and the Jurisdictional Inquiry Unit, which provides advice to landowners and potential project sponsors regarding Agency jurisdiction, including informal phone advice and written jurisdictional determinations? Staff helps citizens determine if an Agency permit or variance is required. Determinations often require a full deed history and other legal and factual research. The Jurisdictional Inquiry Staff also handles referrals from other agencies, telephone calls and walk-in members of the public.  With NM status we will have a whole new layer of control.
More restrictions on public land usage we currently enjoy- You have a right to be in your public land, but being inside a national monument is a privilege!
You would see a loss of mountain biking trails (99% of our trails were made by bikers) the elimination of some trails, inability to create new trails, loss of back country travel in your vehicle, more roads closures and no new roads, loss of ability to hike with your dog; dogs may chase wildlife and are mostly unwelcome inside national monuments, unless the monument is devoid of wildlife like White Sands.
Present monuments status-  Right now we have the right to enjoy OUR public lands. Monument are a privilege to be in!
National Monuments have a directive to buy up inholdings- Private organizations will start buying property in order to sell it back to the federal government.
Our Ranchers will lose access to graze cattle as they cannot comply with the
new NEPA requirements.  Cattle keep our grass short to prevent wildfires and supply jobs and food.  It is an industry that will be phased out with National monument Status.  Around 6 different Ranchers and cattle operations use these lands for grazing with permits within the present proposed National monument.
Water rights– Loss of senior water rights as it relates to National monument status.
Federal Reserved Water Rights
Development and Status of Federal Reserved Water Rights:
When the United States reserves public land for uses such as Indian reservations, military reservations, national parks, forest or monuments, it also implicitly reserves sufficient water to satisfy the purposes for which the reservation was created.  Both reservations made by Presidential executive order and those made by an act of Congress have implied reserved rights.  The date of priority of a federal reserved right is the date the reservation was established.
The federal reserved water rights doctrine was established by the US Supreme Court in 1908 in Winters v. United States.   More Here…
Using the Antiquities Act to turn Sedona into a National monument– Keep Sedona Beautiful, Inc. has taken on the position of acting as the representative for around 80,000 residents in the entire Sedona Verde Valley area, and stepping around Congress, in order to get their agenda passed with no proper public process.
Over one thousand lawsuits have been filed against the federal government and the plaintiffs always lose to the federal government whether it is the State or a private land owner. NEPA study lawsuits occur every year and law firms specialize in dealing with NEPA lawsuits as well.
National monuments are great when they are isolated away from a city or town, probably not so great when you live inside one.
Take Action Now! Become involved~ voice your opinion on social media and or in print media contact or email your state and federal elected officials:
Come out to the up and coming meetings on the proposed monument. Get informed!
Calendar of Sedona Verde Valley Red Rock Proposed National Monument
Outstanding Public Forum Event- SVV National Monument Issues
Pros & Cons
Top Speakers & Panel –  Special Guest Speaker 1 hour Q&A.
Sept 21st 2015 2-5 PM Elks Lodge 110 Airport Rd, Sedona, AZ 86336
RSVP to Stewart Title Sedona, AZ  Gina Miller-  gmiller@stewartaz.com
Dinner will be served –do not miss this event sponsored by the Sedona Verde Valley Board of Realtors RSVP Now.  Free Event.